Enchantment - the third and FINAL Spellbound book - is releasing next week and I've got fun stuff in the works. Schedule now
posted!
Release DISCOUNT April 9 - 11
Blog Party with guest bloggers & giveaways April 15 - 18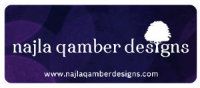 Back to the Blog Party. My cover designer Najla Qamber of
Qamber Design
s will be making a guest appearance the week of April 15th.
Now's your chance to ask QUESTIONS. If there's anything you'd like to know about Naj or her design work, please submit your questions in the comments by April 7th and I will see about including them in her interview.
You can check out a profile I did of Naj a year ago:
Cover Appeal.
(Just ignore the outdated info. along the sidebars.)
Also during the blog party I will have Katie Tuccelli from
BlookGirl
, winner of last year's bloggy award for Best Reviews. She and Candace from
Candace's Book Blog
, and possibly one other guest book blogger, will be sharing review writing tips including How to Write Reviews of Books You Don't Like. (Hey, those are hard!)
And I will be profiling Shelley from
Gizmo's Review
who set the Blogger World Record for most amount of books read last year: 383!!!
Next Spellbound related post will be to announce that Enchantment is LIVE! Oh, snap! I'll include the buy links for Amazon and Barnes and Noble and post the first giveaway for a $25 Amazon Gift Card.
Be there or be square! xoxo